♥

 

CALL TO BOOK YOUR APPOINTMENT TODAY

♥

 


619-331-0005

A HAIR SALON IN SAN DIEGO WHERE CREATIVITY IS USED TO CREATE GORGEOUS AND EXPERTLY PERSONALIZED STYLES TO ENHANCE NATURAL BEAUTY ♥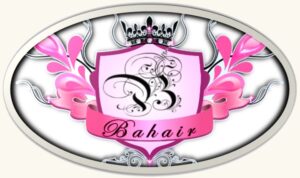 EXTENSIONS HAIR SALON in San Diego, CA.

by Bahair
Written by:
on


Come visit Extensions Hair Salon here in the heart of San Diego. A hair salon where we bring the true inner sexy out. Priding our self with exceptional service to make you feel  fabulous. A hair salon where the atmosphere is enlightening with its open space an ample lighting creating an elegant yet modern salon. The hair salon is located on the second floor with large windows that stretch across the salon, where the streets of San Diego can be seen. At Extensions Hair Salon all types of services are provided. San Diego certified in Hair extension, Brazilian Blowouts, haircuts, blowouts, color ranging from highlights, lowlights, balayage, ombre, peek-a-boos and so forth. Extensions Hair salon also has services such as threading, waxing, up-dos, Wedding events, and much more. A hair salon where our unique ability to translate the knowledge and experience we have into the hairstyle that is tailored exactly to you and your life style in San Diego. Any kind of client is a great client. Whether you come to Extensions Hair Salon in San Diego for a special event, polishing your current style, refreshing your touch up color, or even wanting a completely new look, makeover style, we are here to discuss our expertise and bring to the exact vision you have for your hair.
One big issue hair salons and their stylist fail to do is educate the client. At Extensions Hair Salon one big goal is to inform and guide our clients to be able to recreate the style we give them when they go home. How many times have you gotten your hair done at a hair salon then when it is time to blow dry and style it on your own you come to find out it looks like something completely different than when you walked out of that hair salon. Well I will go the extra mile to make sure you can recreate the style. I will walk you through the process as I am blow drying and styling it. That is a promise ♥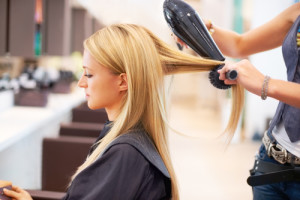 A hair salon you will be treated as an old friend every time you come in.  In San Diego there are a lot of hair salons and hair stylist, that is why Extensions Hair Salon makes it a top priority to please you not only with exceptional hair but also with the overall experience! A waiting area is provided for you with complimentary cookies, hot tea, coffee, water, or if you are in the mood a glass of wine. In San Diego relaxing in a hair salon while getting your hair done and sipping on a little wine never hurt anyone! ♥
As a hair salon in San Diego we strive to not only excel in in the beauty and fashion industry but concur it as well. WE ABSOLUTELY LOVE OUR CLIENTS! You are the walking talking live advertisement of our work or masterpiece theretofore, we will and want to make sure you leave our hair salon with nothing less than what you envisioned! From that San Diego beach wave hair to the San Diego Gaslamp sleek hair, at Extensions Hair Salon we have got you covered honey!!!! At Extensions Hair Salon in San Diego we carry an array of products specially selected to provide you with the best of the best. Listed below are the product lines we carry in the hair salon.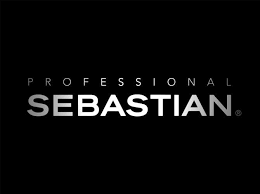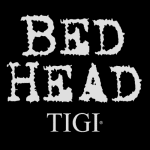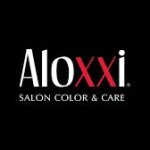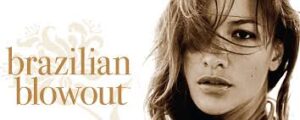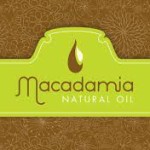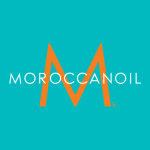 Upon coming in Extensions Hair Salon you will be greeted by one of our amazing receptionist. From there you can help yourself to the complimentary refreshments room or just simply ask the receptionist to get you a refreshment. When your hair stylist is ready to see you the receptionist will show you to the changing room located in the back of the hair salon where you can put on a robe. From there you will be seated and be one step closer to going from drab to fab. All we want to do at Extensions Hair Salon in San Diego is make your natural beauty exude with enhancing the look of your hair. After all we all want to be the princess character in our own Disney fairytale. SO LETS MAKE IT HAPPEN! ♥♥♥ We encourage all of our fabulous clients to check us out on our social media pages. We can be found on Yelp, Google+, Facebook, and Instagram. Extensions Hair Salon in located in downtown San Diego close to the major freeways 163 and the 5. There is valet parking at Extensions Hair Salon and we validate it for $2.50. It is a quick and easy way to leave your car without the headache of  searching for an open meter in downtown San Diego. Again, Extensions Hair Salon is located on the 2nd floor at 925 B Street in San Diego right above Karina's Mexican Seafood restaurant. https://youtu.be/AfR5NDTImi0